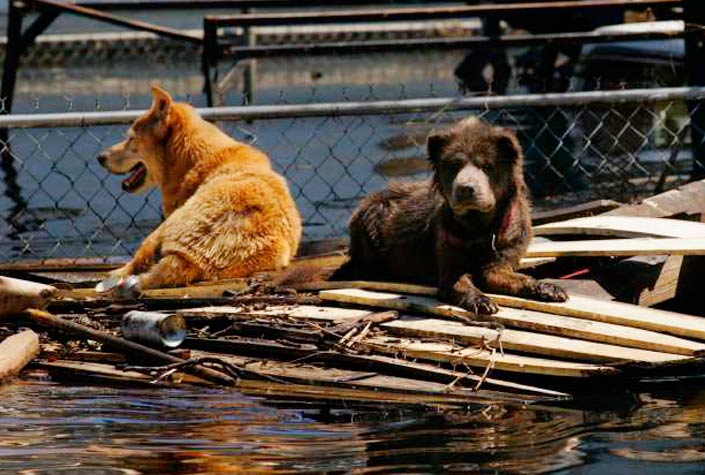 Are You And Your Animals Prepared For Emergencies?
---
---
Animals & Pets
The best way to protect your household from the effects of a disaster is to have a disaster plan. If you are a pet owner, that plan must include your pets. Being prepared can save their lives.
The Ulster County Animal Response Team (UCART) supports our local pet owners and farmers in the event of a disaster. Do you have a plan for your animals if something goes wrong? If you have to evacuate is it best to leave your animals at home or bring them with you? We are here to help all of our human and animal friends plan for the worst. Get involved, get in touch, get ready, CCEUC and UCART have got you covered!
Pets and COVID-19 FAQs
Here are FAQs on COVID-19 for pet owners from the University of Illinois.
Interim guidance for animal care operations from The New York State Department of Agriculture and Markets.
Cold Weather
Cold Weather Pet Safety by the American Veterinary Medical Association, covers steps to take to keep a variety of different pets safe during winter weather.
Emergency Plans
Pets and Disasters from the Centers for Disease Control & Prevention (CDC) covers steps to take to make a disaster plan and evacuation kit, sheltering in place, sheltering during an evacuation. Note: this resource includes a list of links for several national directories for pet friendly hotels, and their toll-free numbers.
Disaster Preparedness from the ASPCA that covers: preparing for disaster with your pets: How to get a Rescue Alert sticker for your home; arranging a safe haven for your pets if you must evacuate; preparing emergency supplies and pet traveling kits; designating caregivers in case something happens to you; how to prepare for evacuation; geographic and climatic considerations; plus special considerations for birds, reptiles and small animals.
Prepare for Emergencies Now: Information for Pet Owners: A 2-page brochure on the ready.gov website that covers suggested contents for an emergency pet supply kit, making an emergency plan, and how to stay informed about different types of emergencies. Written by the ASPCA, American Veterinary Medical Association, and the Humane Society of the United States.
Animals in Evacuation Shelters: Many shelters cannot accommodate pets; this page from the CDC covers ways to minimize health risks if animals are housed in a public evacuation shelter.
Farm Animals
Caring for Animals, a page on the FEMA website, includes Disaster and Cold Weather Guidelines for large animals
Dairy and Livestock Disaster Guide
(1) American Red Cross, "Prepare Your Home and Family > Pets" at http://www.redcross.org/prepare/location/home-family/pets accessed on 1/30/2014.

---
Please note the Ulster County Animal Response Team does not handle wildlife emergencies. For Wildlife emergencies please see the resources below:
DEC: Find a Wildlife Rehabilitator Near You
DEC (Mon-Fri) Wildlife Hotline: 256-3098
Injured Wildlife – 256-1400, emergency: 914-388-5221
or contact Wildlife Watch's Wildlife Rehabilitator Hotline at:
www.wildwatch.org , 877-WILD-HELP